policy and governance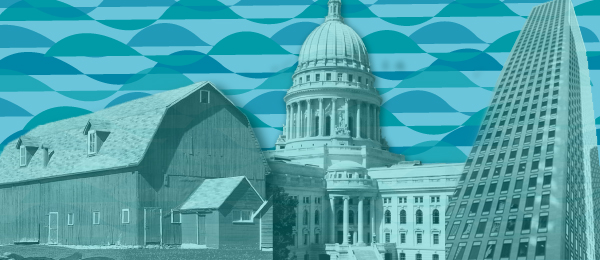 Policies and practices for land and water management have a significant impact on the sustainability of freshwater resources. To preserve freshwater and other ecosystem services over time, governing systems must be able to adapt to and withstand changes in climate, land use and human demand.
How can regional water and land governance become more resilient and adaptive to these changes?
WSC's policy and governance research team is investigating the relationships between land use and water governance, individual and collective decision making, and environmental change in the Yahara Watershed. They are interested in the effectiveness, equity, and acceptability of regional governing systems and policies around freshwater management and climate adaptation.
The team understands "governance" as "the set of regulatory processes, mechanisms and organizations through which political actors influence environmental actions and outcomes. Governance is not the same as government. It includes the actions of the state and, in addition, encompasses actors such as communities, businesses, and NGOs" (Lemos and Agrawal 2006).
Looking to the past, present, and future of watershed governance, the team's multifaceted inquiries fall under the following overarching questions:
How do regional governance systems manage water and land use, and how have they adapted to changing environmental conditions?
How do individuals and organizations perceive future environmental changes, and what barriers and opportunities might shape regional adaptation?

RESEARCH HIGHLIGHTS
Two schools of thought are better than one for water sustainability solutions
Changes in land use, climate and agriculture undermine efforts to clean up the Madison lakes
Policy maps may help efforts to clean up the Yahara lakes