groundwater and agriculture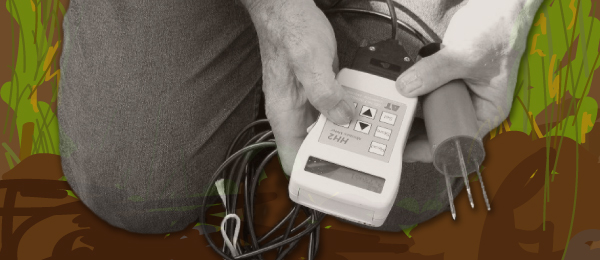 Groundwater is changing in the Yahara watershed due to trends in weather, municipal pumping, land use, and farming practices. How will crop production be affected by these trends?
The success or failure of crop yields can depend on crop roots' access to groundwater. That is, where crops are planted in relation to the height of the water table can affect how well they grow.
For example, during rainy periods, very shallow water tables can saturate soil and cut off oxygen to, or drown, crop roots, thus inhibiting their growth—an impact already observed in the Yahara Watershed.
In light of these impacts, understanding how crops respond to varying groundwater levels now and over time is critical to helping farmers produce food efficiently on their land. This knowledge gap drives WSC's groundwater and agriculture research.
The following questions guide this research.
When, where, and how does shallow groundwater affect agricultural production? Are these relationships the same across different types of soil?
How will changes to future land use and climate impact the distribution of groundwater and, thus, alter the relationships between groundwater level, agricultural production, and soil?

RESEARCH HIGHLIGHTS
High water tables can be a boon to crop yields
For crops, shallow groundwater can be a boon or a bane